This post was originally published on this site
Sep. 6, 2018

The Confucius Institute at Webster University will host the CHINA Town Hall on Tuesday, Oct. 9, 4:30-7 p.m in the Arcade Building Theater on the Gateway Campus in Downtown St. Louis.
CHINA Town Hall is a national conversation on China taking place in scores of communities throughout the United States and in Greater China.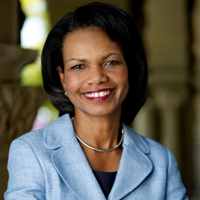 This year's event includes a national videoconference featuring Condoleezza Rice, former U.S. Secretary of State and National Security Advisor.
The national videoconference will be moderated by Stephen A. Orlins, president, National Committee on U.S.-China Relations.
In St. Louis, Rice's videoconference will be followed by an in-person lecture by Joan Kaufman, speaking on "China's Current Health and Demographic Challenges."
Kaufman is the director for Academics at Schwarzman Scholars, a newly launched elite international master's program in global affairs at Tsinghua University in China, inspired by the Rhodes Scholars program at Oxford University in the U.K.
An expert on both China and global health policy, Kaufman was the director of Columbia University's Global Center for East Asia (Beijing) from 2012-2016 and senior lecturer/associate professor of Health Policy and Management at Columbia's Mailman School of Public Health.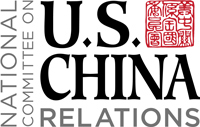 This event is free to attend and includes a reception and refreshments. This event is co-organized by the Confucius Institute at Webster University and the World Affairs Council of St. Louis.
Register through the World Affairs Council of St. Louis at wacstl.org/china-town-hall.
tags: academics, college of arts and sciences, faculty, global, school of business and technology, webster life, webster today, confucius institute,