This post was originally published on this site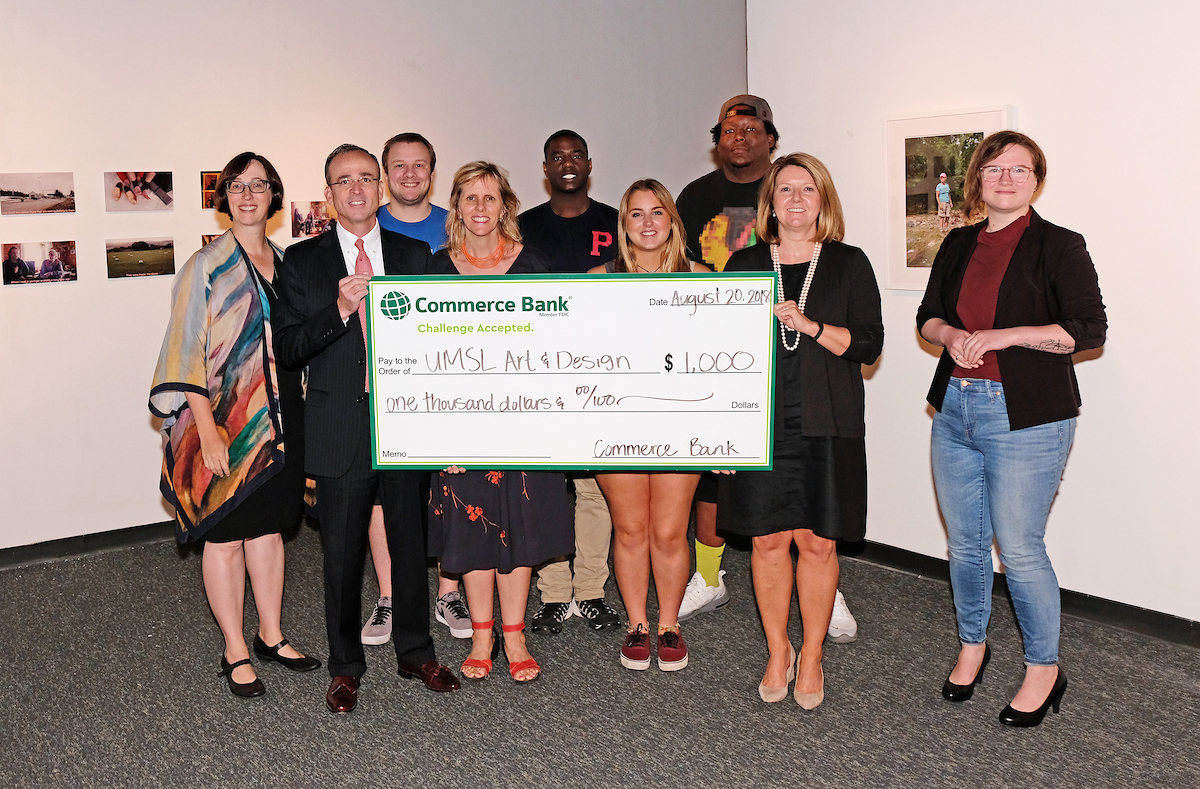 Robert Holmes (second from left), chairman and CEO of Commerce Bank in the St. Louis Region, and Sara Foster (second from right), executive vice president for talent and corporate administration, came to UMSL last month to present a $1,000 donation to the Department of Art and Design. Foster is an UMSL alumna and member of the Chancellor's Council.
The gift, presented at Gallery 210, was in thanks for work graphic design students did creating website prototypes promoting CommerceHealthcare in adjunct faculty member Lily Huxhold's course. Commerce Bank's Chief Marketing Officer Susan Bergen and Product Manager Nikki Storms visited the class to present the business requirements for the project last semester. The students created sample layouts for their final project, and elements of their ideas were incorporated in the final design of the CommerceHealthcare website.
Joining Holmes and Foster in the photo were (from left) Maureen Quigley, chair of the Department of Art and Design; student Brad Liermann; Jennifer McKnight, associate professor of graphic design; students Igor Juste, Elise McMindes and Brandon Kelly; and Huxhold.
This photograph was taken by UMSL photographer August Jennewein and is the latest to be featured in Eye on UMSL.

Short URL: https://blogs.umsl.edu/news/?p=75534