This post was originally published on this site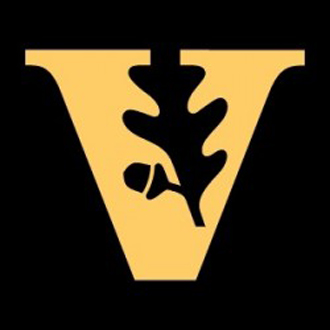 This is a joint competition for VU and VUMC investigators. All investigators should follow these instructions.
The National Comprehensive Cancer Network (NCCN) Foundation invites proposals from early investigators with innovative ideas and an interest in improving the quality, effectiveness and efficiency of care provided to cancer patients. A primary focus of the NCCN Foundation Young Investigator Award (YIA) is to identify and fund top investigators in the early stages of their careers interested in participating and contributing to cancer research. The NCCN Foundation also recognizes the growing need for evidence-based research in the areas of clinical treatment and management, health systems and delivery of care, quality of life for cancer patients, and patient education.
Vanderbilt may nominate one candidate for the NCCN Foundation YIA for 2019. These awards provide $75,000 per year over two years for promising young investigators across a broad range of oncology specialties and areas of interest.
Review the official Request for Proposals, FAQs, and budget template in the NCCN Young Investigator Award section of the Office of Research website.
Eligibility:
The award is open to physicians, scientists, nurses and others working in an oncology laboratory, clinical research or clinical setting, or cancer control program.
Approximately four to six awards are given annually.
In addition to the $75,000 per annum award, awardees will be provided for travel (up to $575) to attend the 2021 NCCN Annual Conference (mandatory).
Applicants must have:
Medical degree – M.D., D.O. or international equivalent or
Scientific degree – Ph.D. or international equivalent or
Nursing degree – master's or above or international equivalent
Proposed project must be conducted at Vanderbilt.
Candidates must be in their first full-time appointment at Vanderbilt and must remain in good standing for the duration of the award period.
Candidates must not have other funding that duplicates the focus and purpose of this award.
A mentor in the proposed research field
An institutional commitment to support the research project
Internal application process:
Anyone interested in being considered as Vanderbilt's nominee must submit the following (in PDF format) through the VICC Pilot Project Application Portal by Nov. 21, 2018 (COB). A link to the VICC Pilot Project Application Portal also can be found in the blue square located on the VICC Funding Opportunities webpage (https://www.vicc.org/research/funding-opportunities).
Brief (two-page maximum) research plan including summary budget;
Brief statement of support from department chair/division chief;
NIH Biosketch or five-page CV.
Once received, all proposals will be forwarded to an internal review committee that will choose the final nominee. The chosen nominee will submit a full proposal to the foundation by the Jan. 28, 2019, deadline.
If you have any questions, please contact Erin Hertha, Vanderbilt-Ingram Cancer Center Research Administration, at erin.hertha@vumc.org.