This
post
was originally published on
this site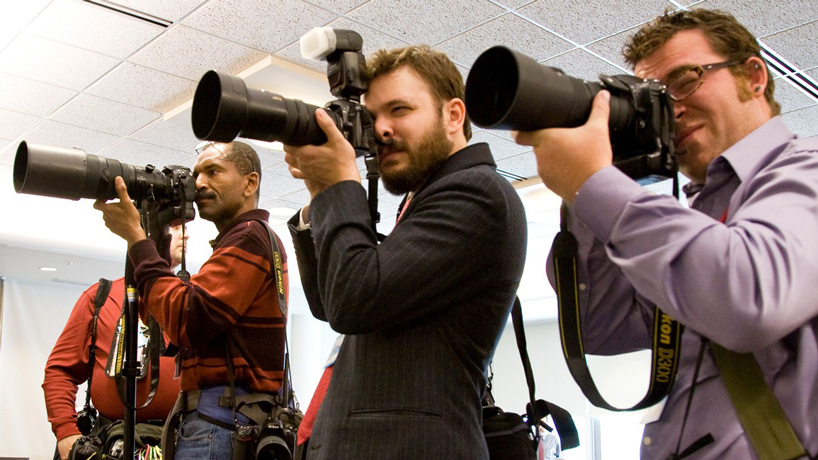 The University of Missouri–St. Louis makes a significant impact on the St. Louis area. Stories about the university, its scholars and their expertise are often covered by local and national news media.
Media Coverage highlights some of the top stories but does not serve as a comprehensive listing. Notice a clip we missed? Email us at [email protected].
Featured Stories
–– Business administration student Jenisha McDonald was named a Katherine Dunham Fellow by the Arts and Education Council of Greater St. Louis. McDonald, who was featured in Broadway World St. Louis and The St. Louis American, will receive a stipend, experience in all the critical skills needed to manage an arts organization – including fundraising, corporate relations, database management, fiscal and board management – and mentorship from current arts administrators and leaders through the fellowship, which gives African American students an opportunity to explore, gain experience and be mentored in arts administration.
–– UMSL's Dec. 15 fall commencement was full of inspiring moments, but one particular story caught the attention of the St. Louis Post-Dispatch and St. Louis Public Radio | 90.7 KWMU. Everlene Falconer earned her Bachelor of Educational Studies degree at the age of 64 after returning to school to learn how to better connect with people such as her 12-year-old grandson, Donovan, who has autism. Now, Falconer is set for a new career educating people with intellectual and developmental disabilities.
–– Bayer made a $1 million grant to UMSL to renovate a first-floor lecture room in Benton Hall. The grant, which was featured in the St. Louis Business Journal, St. Louis Post-Dispatch and on KTVI (Channel 2), went toward UMSL's efforts to enhance its STEM programs and facilities.
–– College of Education alumna Kathy Osborn was named the St. Louis Post-Dispatch's "Citizen of the Year" for 2018 for her work as head of the Regional Business Council. Osborn is only the third woman to be named Citizen of the Year in the 64 years the Post-Dispatch has bestowed the award. The first was former UMSL Chancellor Blanche Touhill in 1997.
–– Founders Professor of Criminology and Criminal Justice Richard Rosenfeld analyzed violent crime data in Chicago for the Chicago Tribune and Washington, D.C., for both The Washington Post and the George Washington University student newspaper, The GW Hatchet. While Chicago experienced a double-digit decrease in gun violence for the second straight year, D.C. saw about a 40 percent increase in homicides. Rosenfeld compared statistics in nearly 80 cities, finding homicides across the country fell between 2 and 4 percent from 2017 to 2018.
Media Coverage
Leah Becoat, former English student
The Alton Telegraph: theater company "3 Purple Coats" putting on original play "Andy the Dreamer"
Michael Behle, assistant professor of art and design
St. Louis Post-Dispatch: one of the curators of the "Role as Citizen" exhibit at the Gallery at the Kranzberg Arts Center
Noah Botkin, business administration alumnus
Colorado Springs Gazette: named managing director with Northwestern Mutual
Shellby Brannam, studio art student
St. Louis Post-Dispatch: work displayed in the "Role as Citizen" exhibit at the Gallery at the Kranzberg Arts Center
Susan Brownell, professor of anthropology
Elite Readers: analysis of youth gymnastics culture in China
Clayton Adam Clark, communication alumnus/current clinical mental health counseling student
DePauw University News: collection of poems "A Finitude of Skin" published
Paul Fregeau, education alumnus
Decatur Herald & Review: schools superintendent named "Newsmaker of 2018"
Sheila Grigsby, assistant nursing professor
Missouri Ag Connection: co-leader of the Barbershop Tour focused on personal health
Tom Hoerr, assistant teaching professor and scholar in residence in College of Education
Education Week and The Palm Beach Post: importance of teaching "formative five" success skills to every student
David Kimball, professor of political science
Boston Globe: research on ranked-choice voting highlighted
David Klinger, professor of criminology
NPR: importance of police training for situations involving armed individuals
Philip Kirkpatrick, business administration alumnus
Missouri Lawyers Weekly: profiled in his role as general counsel of Rabobank
Janet Lauritsen, Curators' Distinguished Professor of Criminology and Criminal Justice
Quincy Patch: data on property crime spikes during December
Lindsay Liebherr, psychology and sociology alumna
Alive Magazine: The White Rabbit boutique, which she co-owns with her mother, featured
Genice Matzke, music education alumna
Cheyenne Gazette: new Cheyenne Mountain High School band director
Ray Mundy, professor of transportation studies and director emeritus of the Center for Transportation Studies
St. Louis Post-Dispatch: factors in the difficulty for public transit to thrive in St. Louis
Jeffrey Nielsen, accounting alumnus
Travel Daily News: hired as corporate controller for Equis Hotels
Brian Owens, music performance alumnus
Ladue News: profile of L.I.F.E. Arts nonprofit, for which he serves as executive director
Ed Protzel, English alumnus
Blog Talk Radio: guest on "Authors on the Air" podcast
Robert Ray, former professor of music
St. Louis Post-Dispatch: founder of In Unison Chorus, which has a Young Artists program that benefits African American UMSL music students
Dave Robertson, Curators' Teaching Professor and chair of the Department of Political Science
St. Louis Post-Dispatch: legacy of outgoing St. Louis County Prosecutor Robert McCulloch
James Shuls, assistant professor of education and graduate program director of educational leadership and policy studies
The 74: author of one of the site's most shared columns or commentaries from 2018
Katy Mike Smaistrla, sustainability program coordinator
St. Louis Post-Dispatch: recognized with Regional Sustainability Award by RideFinders
Kristin Sobolik, provost and executive vice chancellor
Chronicle of Higher Education: lessons learned from taking a racial equity course
Kaitlyn Swartz, studio art student
St. Louis Post-Dispatch: work displayed in the "Role as Citizen" exhibit at the Gallery at the Kranzberg Arts Center
Matthew Teter, public policy administration alumnus
South Jersey Local News: named American Red Cross New Jersey Region's chief external relations officer
Bob Wamhoff, accounting alumnus
Ladue News: featured for work with Just Because We Care charity he and wife co-founded
Tamara Wilgers, Office of Research Administration director of technology commercialization and economic development
St. Louis Post-Dispatch: UM System receives grant to build an online portal linking St. Louis area businesses with university researchers and potential student interns
Linda Sue Hermann Wimpfheimer, counseling graduate
The Missouri Times and Bolivar Herald-Free Press: appointed to Committee for Professional Counselors by Gov. Mike Parson
Rachel Winograd, assistant research professor at the Missouri Institute of Mental Health
Hannibal Courier-Post: role as project leader for Missouri Opioid State Targeted Response grant highlighted
Bryan Ziegler, music alumnus
Milwaukee Journal Sentinel: feature on Midwest Vocal Express, a men's a cappella group his father founded and which he directs
Other Campus News
The Associated Press (via KTVI Channel 2): UMSL has 72 faculty eligible for UM System employee buyout program
Columbia Missourian: Missouri Institute of Mental Health's research into state's high suicide rate cited
Columbia Missourian: speakers from UMSL to take part in "Science of Addiction" symposium at MU
EAB: UMSL partnership with Midwest Cyber Center highlighted
St. Louis Patch: UMSL co-hosting "Stay Toasty on Transit" with MetroLink
The Missouri Times and St. Louis Post-Dispatch: Kit Bond International Scholars Program, which benefits UMSL students, highlighted
Riverfront Times and Alive Magazine: Touhill hosting Saint Louis Ballet's rendition of "The Nutcracker"
St. Louis Post-Dispatch: UMSL expressed interest in sponsorship of potential sports complex
The Missouri Times: UMSL graduation rate increased more than 5 percentage points from 2011-17
St. Louis Post-Dispatch: Applied Particle Technology, an Ameren Accelerator participant, profiled
Philanthropy News Digest: UMSL Center for Character and Citizenship earns $2.4 million grant from John Templeton Foundation
St. Louis Post-Dispatch: alumni-founded Straw Hat Aquaponics referenced in story on commercial aquaponics

Short URL: https://blogs.umsl.edu/news/?p=77575