This
post
was originally published on
this site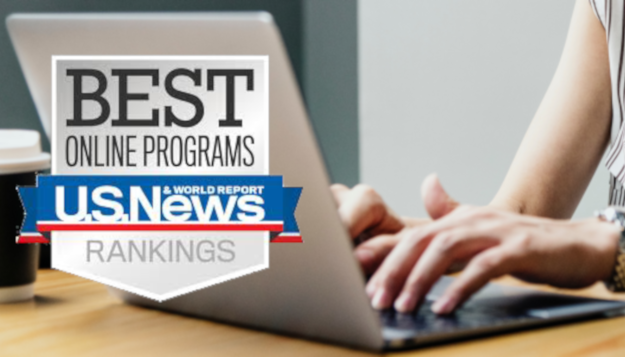 The online degree programs offered by University of Missouri System (UM System) universities proved highly successful in the 2019 release of the U.S. News and World Report rankings. The influential U.S. News rankings are based on an online program's effectiveness at engaging students with course material, its reputation among academic circles and the quality of course instructors. Additionally, graduate degree programs are judged by admissions selectivity and the "judicious awarding of legitimate degrees."
Most of the UM System's high rankings were for graduate degree programs. Several Missouri University of Science and Technology (Missouri S&T) programs ranked in the top 25, including graduate business (20th), graduate computer information technology (20th) and graduate engineering (22nd). Missouri S&T's online MBA ranked 40th. The graduate education program at the University of Missouri-Columbia (MU) ranked 38th, while the graduate nursing program at the University of Missouri-Kansas City (UMKC) ranked 19th.
Online bachelor's programs also placed in the rankings, with the University of Missouri-St. Louis (UMSL) ranked 29th and MU at 114th. Notably, students in the online bachelor's programs seemed equally career-focused as those in the online graduate programs. At both MU and UMSL, the most popular majors for the bachelor's were overwhelmingly in the health professions, especially registered nursing. Additionally, university data show that a large majority of students in these programs finish by three years (graduate programs) or four years (bachelor's), indicating that they are entering with a plan and are eager to graduate and advance their careers.
The demographics of the students seeking these industry-desired degrees aren't surprising, but they differ from what most consider to be a "typical" or traditional college student. As detailed in the U.S. News profiles for each program, a large majority of students fell into the 23-39 age group for all programs, with an average age of 30 years. Interestingly, about 30% of the students in UMSL's program were over 40 years. For the graduate programs at Missouri S&T and UMKC, at least 80% of students were employed at first enrollment, indicating that most of these learners are current workers who want to become more competitive in the workforce.
The rankings and survey data indicate the UM System is effectively reaching non-traditional student populations. One of these important groups is student veterans. In the U.S. News rankings for veterans, MU ranked 12th for Best Online Graduate Education Program for Veterans and Missouri S&T ranked 15th for Best Online Graduate Engineering Program for Veterans. In addition to other criteria, veteran rankings account for a program's ability to help veterans reduce the cost of school and select for programs that already have a significant number of veteran students.
The success of these online degree programs is a demonstration of the UM System's ability to innovate in the changing landscape of higher education. Importantly, these online programs provide a valuable workforce development opportunity for many members of the community.
Share This
About this Story
Campus: System
Key words:
County: