This
post
was originally published on
this site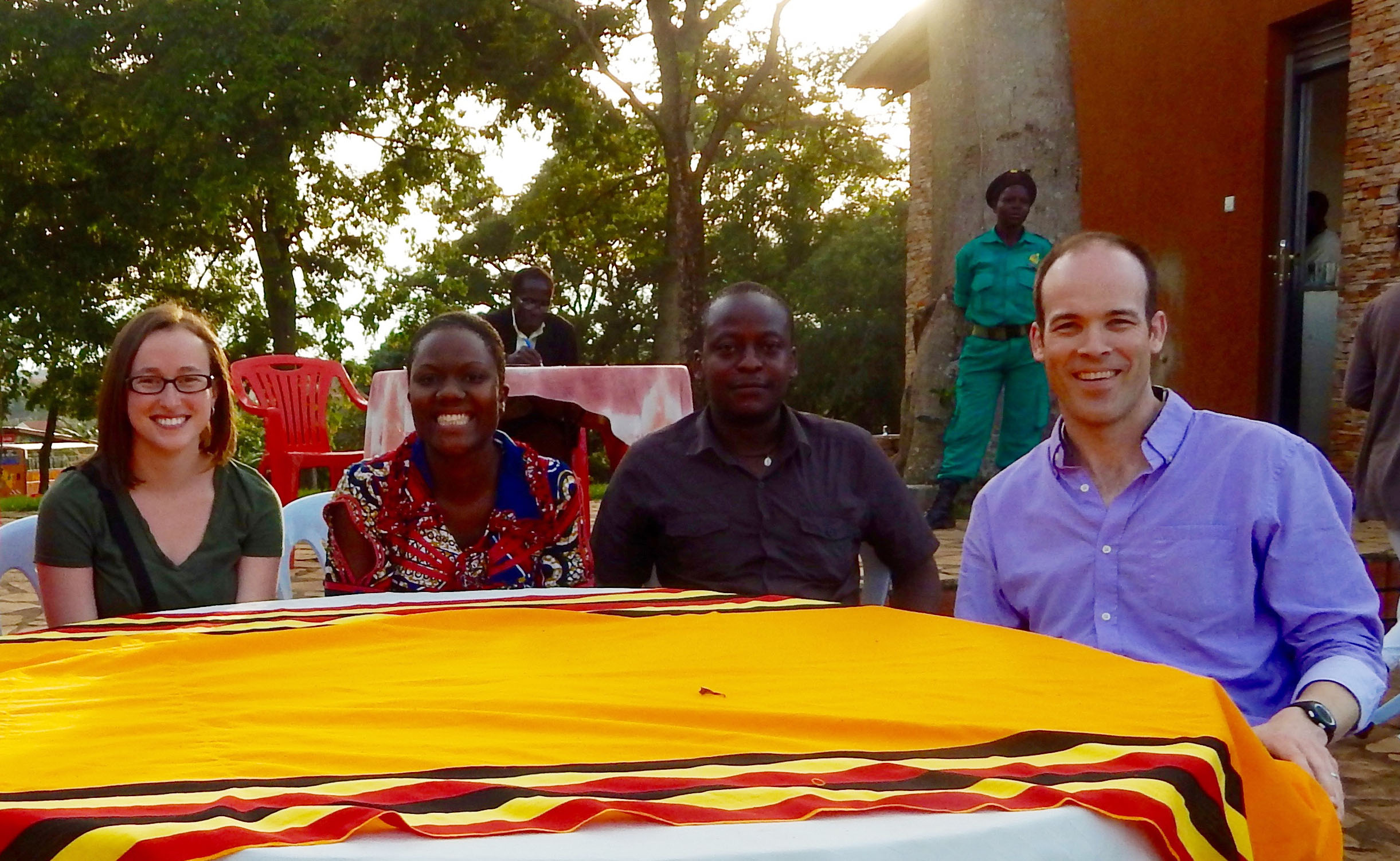 by Rosalind D'Eugenio March 22, 2019
The words of Luke Davis' high school teacher still resonate with him as he continues to take on new challenges in diagnosing tuberculosis (TB). "My English teacher said literature tells a story in a way that changes people's hearts, while history just tells us. I always liked hearing the story both ways." Davis has experienced this in his work, as patient experiences and real-world facts are often just as valuable as research to improve outcomes for patients with TB diagnoses. "We have to link the research to people's lives in order to be more effective and make significant changes to improve human health."
Throughout his medical training, Davis has sought experiences working abroad in areas of need. When the opportunity arose for him to join a colleague working in a rural mission hospital in Kenya, the decision redirected his path to toward TB. "I saw the worst side of the HIV epidemic in Kenya when on a Thanksgiving Day I was treating a young child with pneumonia guided only by a tiny, fuzzy x-ray." Although he witnessed some successful outcomes, seeing patients in the later stages of diseases such as pneumonia, HIV and meningitis made timely and accurate diagnosis both challenging and frustrating.
When he did see patients come in early enough to get proper drug treatment, he said it was like "seeing them rise from the dead." After treatment on their next visit they would return healthier, almost unrecognizable with full beaming smiles. In contrast to those happy days, Davis also reflects that sadly, many lives were lost needlessly because patients were seen too late for effective treatment.
When asked what he considers a success in his career, Davis cites a few projects that led to the development of guidelines to change actual practices and policies. "TB is the leading cause of infectious disease deaths in world. I believe we can significantly change that by testing strategies that make it easier for clinicians and public health programs to do what we already know needs to be done."
Davis says the the people he's met throughout his career, especially patients and trainees, have had the greatest impact on him. He trained in research in many different settings and learned that "often the patients and the students have sage advice. It's wise of us as public health specialists to think about what's needed to deliver positive change by drawing on several points of view, and not only what the numbers tell us."
Davis is driven to move the needle in diagnosing and treating TB by working with communities and creating infrastructure that fits in with people's hopes and wishes for their health care treatment, not how we think they should be treated.
His advice to students – "Be optimistic. Passion combined with science and teamwork can make a greater difference."
This article was submitted by Denise Meyer on March 21, 2019.