This
post
was originally published on
this site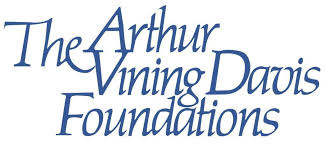 Vanderbilt University may submit one application for The Arthur Vining Davis Foundations Grants. Vanderbilt is eligible to apply for one the following programs: Interfaith Leadership and Religious Literacy, or Public Educational Media. Grants range from $25,000 to $400,000.
Please visit each program's webpage for details regarding priority areas and eligibility.
Interfaith Leadership and Religious Literacy
The most competitive proposals will emphasize one or more of the following:
Focus on programs designed for college-aged students, graduate students or career professionals;
Emphasize interfaith curriculum development in theological schools, private colleges or universities, graduate schools and programs with national impact;
Further the understanding and programming around interfaith issues in palliative care; and
Explore the interfaith issues embedded in our environmental challenges and solutions.
The most competitive proposals will emphasize one or more of the following:
Children's education through a series focused on literacy, character development or science;
An educated public through programs with enduring value focused on history, science, the environment or interfaith leadership and religious literacy;
The advancement of education for audiences of all ages; and
The innovative use of technology to enhance community outreach and educational use in classrooms.
Note: Vanderbilt is ineligible to apply for the Private Higher Education program.
Evaluation criteria
Alignment with the stated philanthropic priorities of the Arthur Vining Davis Foundations
The program's potential for national or regional impact beyond just the institution or organization
The articulation of clear and compelling project goals
Relevant and thoroughly considered metrics for measuring success
The level of institutional leadership quality and support for the proposed project
Whether or not the project contributes to and advances the knowledge base or practice of a given field, and
A well-developed, reasonable and clear project budget and timetable for project completion, with indirect costs limited to 5 percent of the project per the foundations' policies
Interested faculty should visit https://vanderbilt.infoready4.com/#competitionDetail/1790135 to submit an application for the internal LSO competition and to find additional information about the opportunity. The deadline for the internal competition is June 20, 2019.
Any questions about this opportunity or the LSO process may be directed to [email protected].