This post was originally published on this site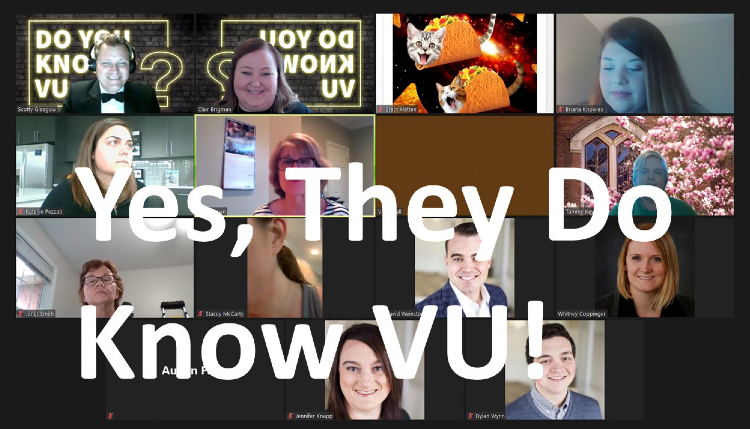 The "Do You Know VU?" virtual trivia contest was conducted on Zoom July 23.
Many participated in Vanderbilt's first virtual Employee Appreciation event, the "Do You Know VU?" trivia contest on July 23.
The interactive contest tested faculty and staff members' knowledge of Vanderbilt University facts, pop culture, sports, safety and music.
Five employees garnered top honors:
Dan Berger
Kyle Dooley
Melanie Ford
Beth Porter
Lori Ungurait
Please congratulate these colleagues for their outstanding knowledge of Vanderbilt University. We appreciate YOU!
For more information about upcoming events, visit the Employee Appreciation webpage.
Questions? Contact Human Resources at employeeappreciation@vanderbilt.edu.