This post was originally published on this site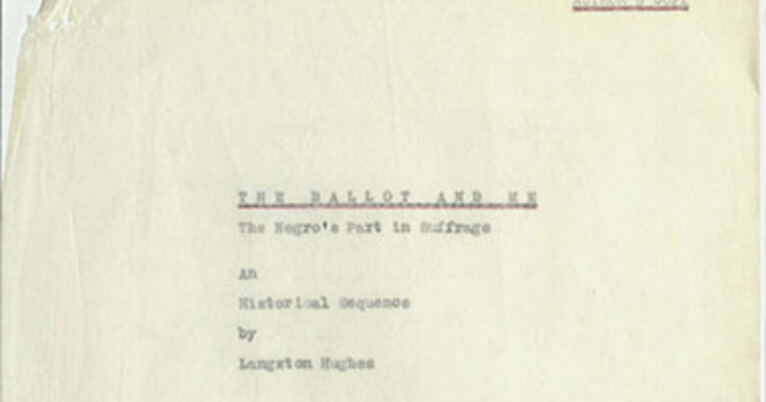 As his annotations on the drafts and correspondence in the archive note, Hughes wrote this short play in 1956 at the request of his longtime friend, Dorothy Maynor, who he had first met in 1931, for the St. James Presbyterian Church in Harlem, his home neighborhood for most of his adult life. Maynor, a celebrated concert singer and founder of the Harlem School of the Arts, was a leader in the church, which her husband, the Reverend Shelby Rooks (a Lincoln University schoolmate of Hughes), pastored from 1943 to 1976. Hughes had a previous short play, St. James: Sixty Years Young, for the church's anniversary in 1955.
The Ballot and Me was performed at St. James on Friday, June 29, 1956, as part of a program to promote voter registration. It is included in Volume 6: Gospel Plays, Operas, and Later Dramatic Works, edited by Leslie Catherine Sanders (2004) of the 16-volume Collected Works of Langston Hughes, edited by Arnold Rampersad (2001-2004), but is not known to have been performed or published otherwise.